Welcome to Your Journey Into Affirmative Therapy
with Dr. Douglas Sadownick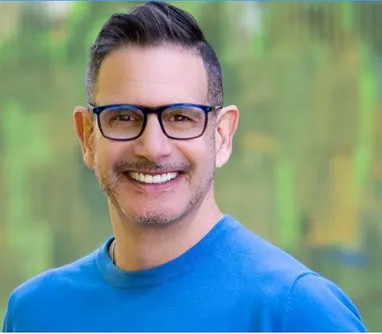 I come from the heart. I'm here to help you feel safe and secure. I am here to go on a journey with you to find your true self, to lift depression, to work with anxiety, and transform this time of crisis into stronger relationships and more heart-felt productivity and creativity.
As a gay, Jewish man, I have an ear for all people struggling with difference, multiple identities and oppression. I can go deep with you into healing old trauma memories. Or I can help you coach you with day-to-day career and relationship challenges. If you need a therapy to jump-start new growth, I am here for you. We can organize your priorities. We can figure out whether to stay-or-go. We can improve relationships--or find them. We can go on a quest of self-discovery. Either way, you will assess your goals along they way, to make sure they are being met.
My way of working is to help you feel safe and cared for. We can address your fears, worries and anxieties. Solutions can be discovered through dialogue. As we work to solve some pressing concerns, we can also address the search for greater meaning and deeper purpose that comes from facing a crisis. I will talk with you as a companion in your journey. I work with all people and specialize in working with LGBTQ clients, women and people of color and men struggling with today's health crisis and other pressures--also people working in Film and Television.
As a professor of clinical psychology at Antioch University, I have spent the last 25 years training therapists to open their hearts and also to engage with courage. I founded and directed the Antioch University LGBT Specialization and Colors LGBTQ Youth Counseling Center. As a result, I have access to a host of different methods and approaches, including psychodynamic, existentialist, feminist, cognitive-behavioral, internal family systems, trauma-focused and somatic-based strategies.
The best kind of therapy should treat the client as an equal partner. Together we will arrive at collaborative goals to help you grab the "bull by the horns," and live they life you were meant to live.
Feel free to give me a call at 213-924-9149, or email me at [email protected] for a short and free 15-minute get-to-know-one-another by phone or Zoom.
We Can Talk By Phone To See If I Can Help