Whether you've been in therapy before, or starting it for the first time, entering into a new therapy relationship is a courageous act. You are saying "yes" to intentionality, hope, and change.
At our first meetings, I will appreciate your intentional step in claiming hope as a value. I would see it as an honor to be a collaborator.
The beginning process is about us getting to know each other.
You will teach me about your life, what is causing your concerns and suffering, and what makes up your hopes and dreams—your childhood, background and relationship history.
I will do my best to learn about your rhythms, to listen while also asking questions, inviting clarification, and gently, with your assistance, challenging you to look at some of your stuck places.
You will let me know when it is time to begin working through some of your emotional blockages, and how much direction you want or need.
Always collaborative. Always engaged.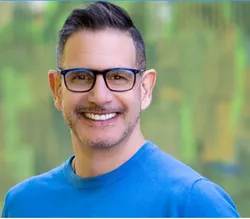 Sometimes what starts to happen is that we both realize that a lot of what might be bothering you is NOT YOURS but coming from a world that is not accepting.
What is the result of this oppression?
You and I might start to detect some hidden toxic voices inherited from growing up.
These voices, we may learn, are so cruel that you have to numb them with bad relationships, or substances, or just being numb--or feeling stuck, depressed, down, or moody.
A lot of work can result in rescuing heart of the child--a presence that could also be called "joy" or "creativity," or "romance." That child may be experiencing "abuse" from the voices of shame, or may just be hiding until it is safe to come out.
Queer people and women may find it easier to reclaim this child of the heart.
But also heterosexual men can benefit from this reclamation too (as my experience shows).
Basically, once everyone learns to set a limit of the Inner Attacker, life automatically feels more free, lighter, creative and energized.
As we work collaboratively, it's important to establish working goals for the therapy.
Some of the goals could include improved communication with co-workers, friends, lovers, and partners, or intervening on depression and anxiety—or helping you come out as an LGBTQ person.
Or leaving a relationship.
Or starting a new one.
Or changing one's gender.
Or managing the anxiety with the world going through so many changes.
Or to write that screenplay.
Or play that guitar.
Or just feel better.
We can use cognitive behavioral approaches to alter patterns of thought and behavior.
We can use existential-humanism to explore the concept of "radical acceptance."
We can use psychodynamic thought to resolve old traumas and work through themes that come up in our relationship in a healing way.
We can use narrative to re-author your story.
We can use somatic/gestalt approach to breath and connect in the here-and-now.
We can use family systems to heal communication with other loved ones.
We can use New Age approaches, coupled with spiritual concepts in classical theories, to embark on a quest of deeper selfhood and meanings.
The work is collaborative and I am your companion as you find growth empowerment in your therapy--and then your life.