I was born in the Bronx, and attended Columbia College for a B.A. in English, and NYU for graduate work in English. I moved to Los Angeles to become a journalist for the L.A. Weekly and L.A. Times , and helped open and run Highways Performance Art Space for a decade. I wrote two books, Sacred Lips of the Bronx (St. Martin's Press, 1994), and the social history monograph, Sex Between Men: An Intimate History of the Sex Lives of Gay Men, Postwar to Present (HarperSan Francisco, 1997).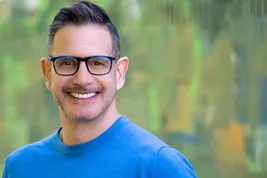 Wanting to deepen my gay activism from the inside out, I began gay-affirmative therapy and was introduced to the notion of facing my "trauma" and transforming unfinished family business into experiences of greater strength, love and creativity. I returned to school to receive an M.A. in Clinical Psychology at Antioch University and a Ph.D. at Pacifica Graduate Institute. I wrote a dissertation on the idea of philosopher Friedrich Nietzsche as a forerunner of what we today might call "gay soul-making."
I am currently completing a memoir about how I developed LGBTQ-Affirmative psychotherapy at Antioch University entitled Education of the Heart, which details how I learned how to run a program based on doing inner work and embracing racial diversity and social justice.
In 2005, I founded the Antioch LGBT Specialization in Clinical Psychology, the first LGBT-Affirmative psychology program in Clinical Psychology in the country. In 2011, I co-founded Colors LGBTQ Youth Counseling Center. In 2005, I became a founding member of the Institute for Uranian Psychoanalysis.
I am currently finishing my third book, Education of the Heart: Becoming Your Own Therapist During Challenging Times. A book for LGBTQ people and those who love them.